BROTHERS:
William George Read &
John Read
(Click any thumbnail image to view full size)
---
Family
Both William and John appear together on the 1901 census at the family home, in Shepton Mallet, Somerset, as the only sons of Seward and Annie Read.
---
William George READ (Private)
8453, 2nd Battalion, Wiltshire Regiment
1914 Star with Clasp, British War Medal* and Victory Medal
*Replica gap filler
William George Read was serving in the regular army prior to the outbreak of hostilities. While in Gibraltar, with the rest of the 2nd Wiltshires, they were recalled at the outbreak of the war. They landed in Southampton on the 3rd September 1914, and were immediately moved to Lyndhurst, Hampshire to form part of 21st Brigade, 7th Division. They landed in Zeebrugge, Belgium on the 7th October in an attempt to support the Belgian Army in the defence of Antwerp. However, after the fall of Antwerp a few days later, the Battalion found themselves retreating to the South-West, first to be billeted in Ostend, where they found themselves dodging bombs from German aircraft, and finally onwards to help fortify the lines at the town of Ypres.
On the 14th October, they entered Ypres from the North and made their temporary home in a former Belgian Cavalry Barracks which had recently been vacated by the Germans, who had looted it and left it in a "filthy and insanitary state". The following day, the Battalion advanced and covered the town to the East, occupying a 1900 yard stretch of frontline trench between the Menin Road and Zonnebeke Road. Heavy rainfall caused the trenchs to caollapse in several places, and men had to be dug out and the trenches repaired. On the 16th, they advanced, through sporadic rifle fire, on the left flank through dense woodland to take up new positions at Reutel village. The Germans had begun to amass only 400 yards on their right flank, and a firefight broke out. The trenches were fortified as best they could, and recon parties were sent out to observe the German positions, encountering rifle fire and sustaning a few casualties, but the 2nd Wilts soon found themselves moving into new positions near Terhand. The first Battle of Ypres had begun!
On 19th October the 2nd Wiltshires provided cover for the retreating Royal Welch Fusiliers, after a failed attack to try to secure Menin from an advancing German Army Corps moving in from Coutrai. The Royal Welch Fusiliers had suffered heavy casualties, and the 2nd Wilts joined them to retire to positions back at Reutel, under German sniper fire. On the 20th, the 2nd Wilts saw action again, as part of an advance into the village of Terhand, where poor intelligence suggested a German occupying force of only 400 men. There turned out to be more than 2 full battalions, and under heavy artillery, rifle and machine gun fire, they started to withdraw, once again to Reutel. On the 21st October, there were under constant high explosive shell fire and increasingly accurate machine gun fire. The Gemans attempted to capitalise on the battalion's retreat, and launched a full-scale close formation attack. The 2nd Wiltshires held their line, and the Gemans suffered heavy casualties, including from their own artillery fire, and so withdrew. In a brief cessation of the fighting, many rifles were found to have jammed and extractors broken. The armourer Sergeant was ordered to come up to assist, but never arrived. Later that evening German shell fire decimated the rear positions, restricting access to the frontline trenches. The 2nd Wilts were now effectively cut-off from the supply lines. Casulties were also sustained when some High explosive shells landed in the front trenches.
That night, and into the 22nd October, the Gemans made further attempts to overun the 2nd Wiltshire's lines. The consistent German artillery fire was becoming more and more accurate, burying men and equipment. The Wilts found the problems with their rifles jamming and breaking was becoming critical, and 100 more rifles were ordered to be brought up, by hand from the rear supplies. Despite all these problems, and under constant attack from German infantry, artillery, machine gun and rifle fire, the 2nd Wiltshires once again held their line.
At some point on the 22nd October 1914 William George Read was killed. He was 24 years old, and had only been in Flanders for 15 days. His body was never identified, and he is remembered, with honour, on the Menin Gate memorial to the missing, along with 54,394 others who have no known grave in the Ypres Salient. It is likely that his British War Medal has at some point been traded in for it's scrap value, and succumbed to the jewellers melting pot, as it is missing from the group. It's place is filled, here, with a quality replica. I am, however, looking to acquire the missing medal, should it, by any chance ever resurface.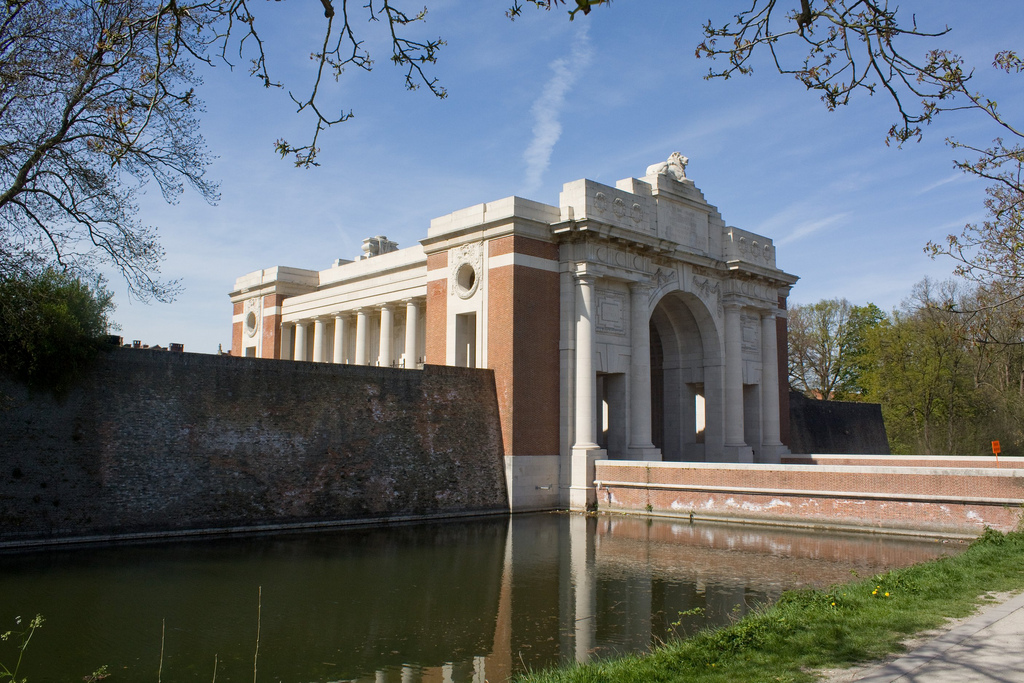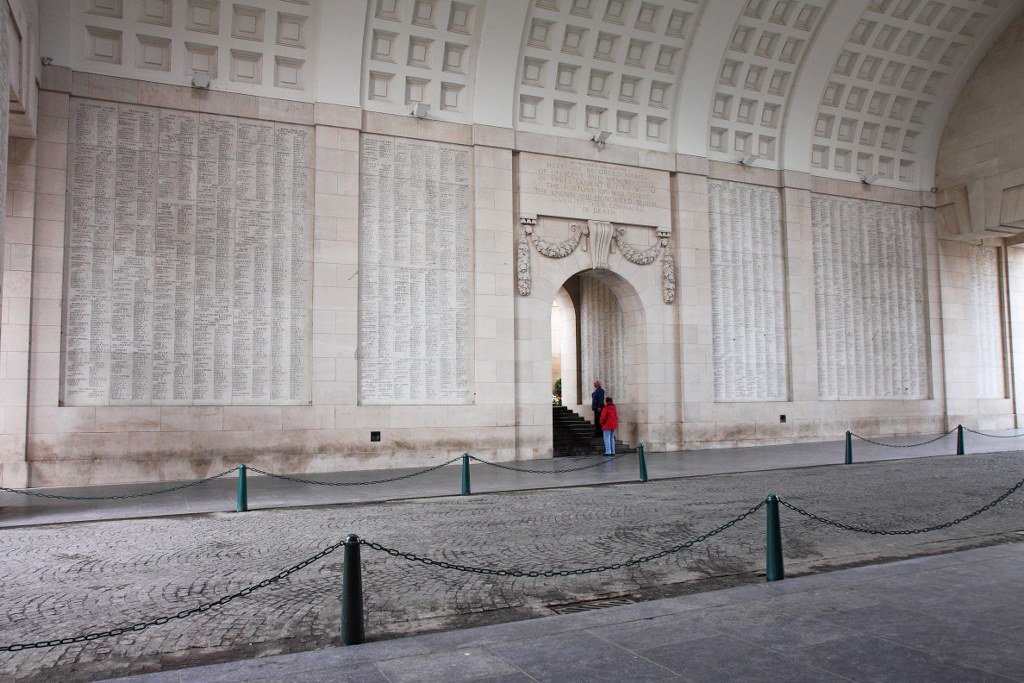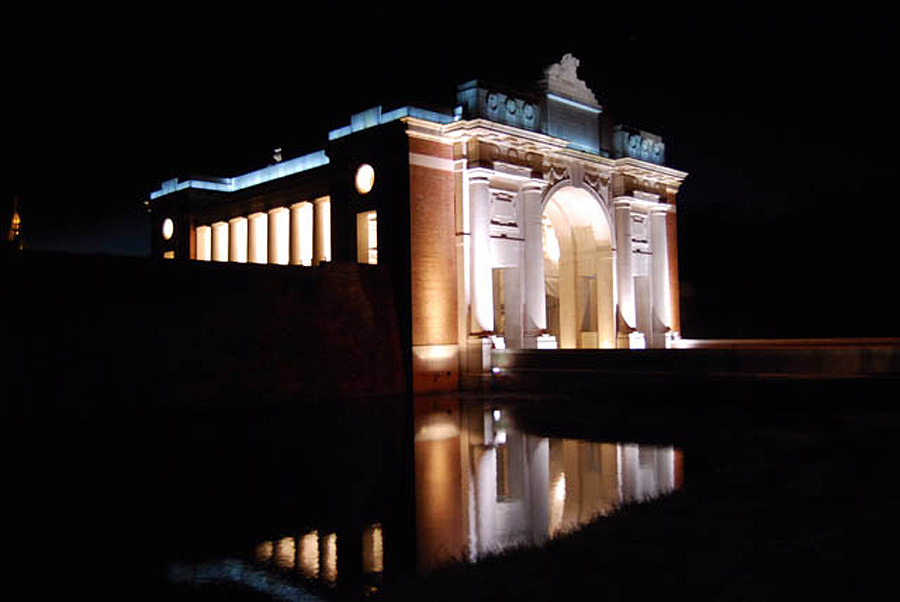 William George Read - Medal Index Card
William George Read - British War and Victory Medal Roll
William George Read - 1914 Star medal roll
William George Read? - Listed in Birmingham Roll of Honour
William George Read - Memorial registration document
William George Read - CWGC memorial certificate
William George Read - Menin Gate panel list
William George Read - Menin Gate photo of full panel
William George Read? - On unknown Burley war memorial (PDF)
2nd Bn Wiltshire Regemint War Diary - October 1914 - Page - 1 , 2 , 3 , 4 , 5 , 6 , 7 , 8 , 9 , 10 , 11 , 12 , 13 , 14 , 15 , 16 , 17 , 18 , 19 , 20 , 21 , 22 , 23 , 24 , 25

---
John READ (Private)
3-9952 (later 30276), 2nd Battalion (later 1st Bn) , Wiltshire Regiment
1914-15 Star, British War Medal* and Victory Medal
*Replica gap filler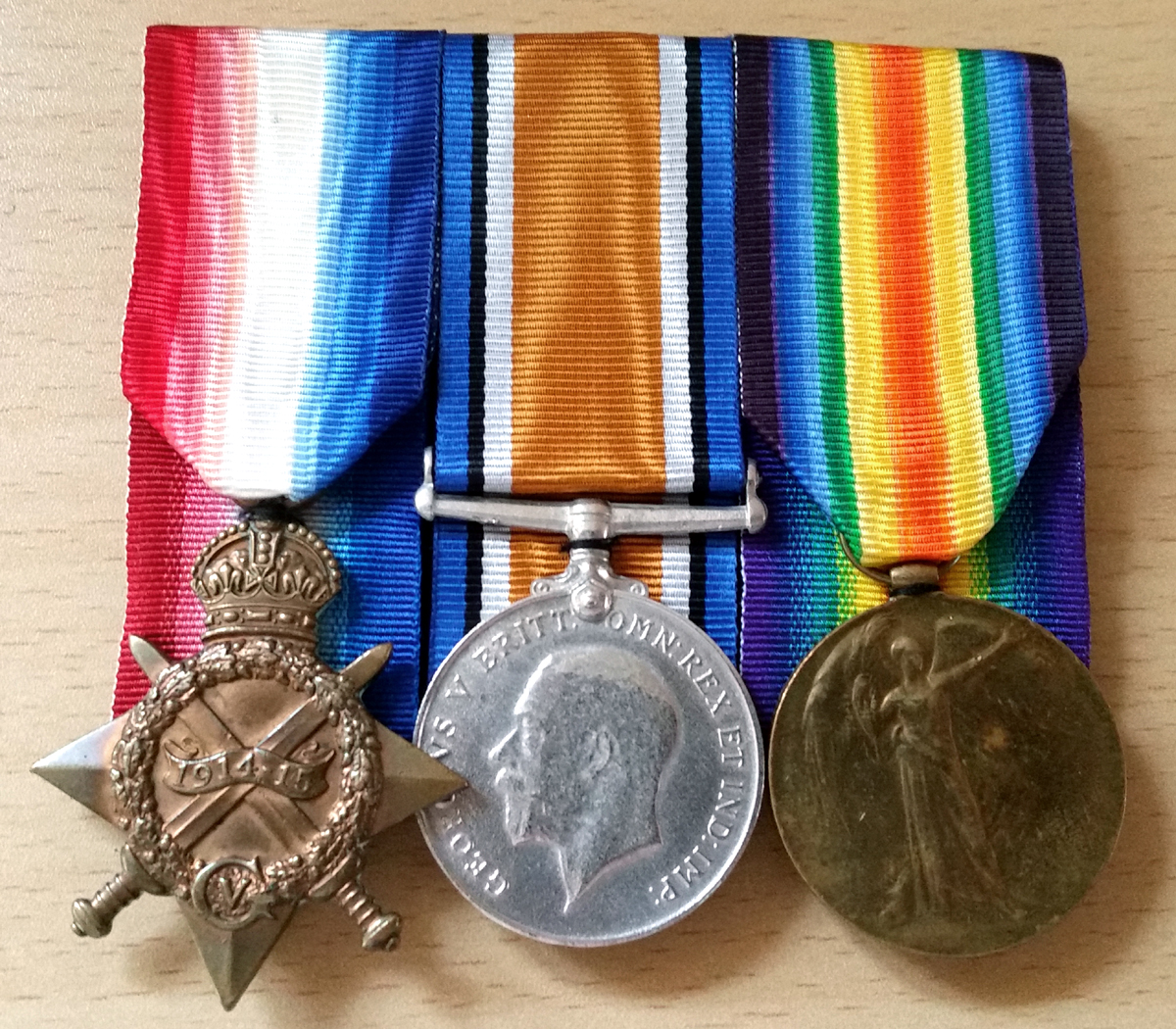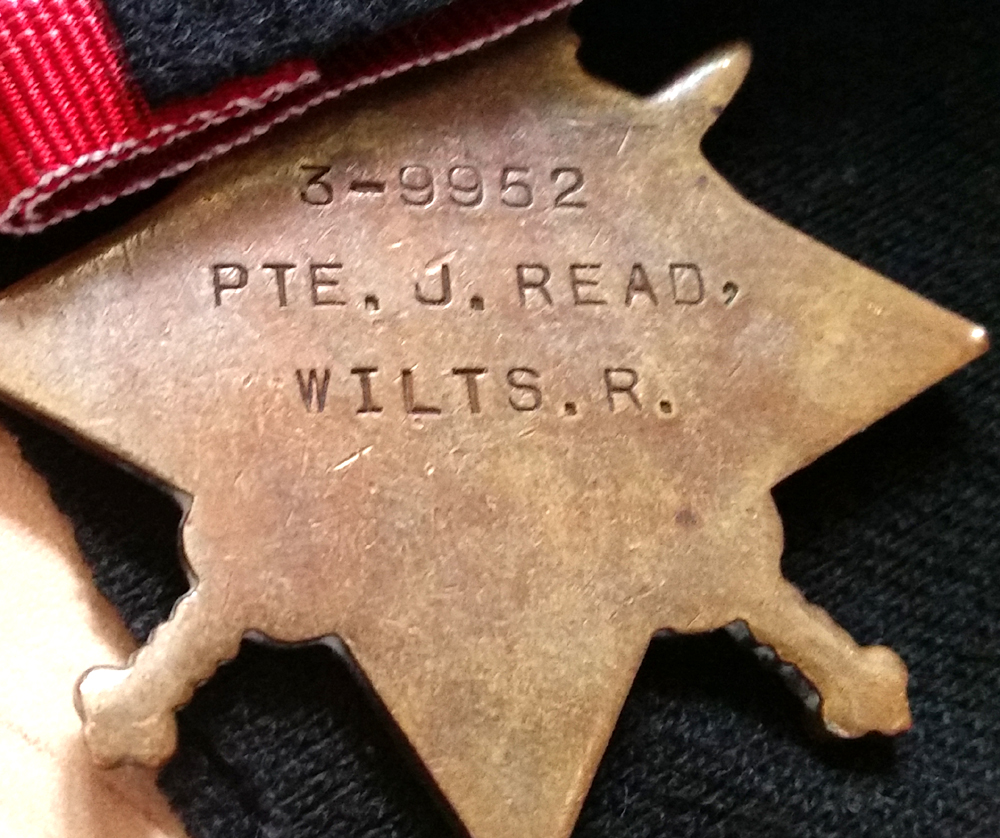 Little is known about John Read's service during WW1. What is known is that he also joined the 2nd Bn, Wiltshire Regiment, the same Battalion his brother had served in when he was killed in Ypres the year before. He landed in France, aged 18, to join the battalion at the end of May 1915. There is no mention of a Silver War Badge (wound badge) being issued, so he presumably got through the war relatively unscathed, despite the amount of action he would have seen in a front-line infantry regiment. His medal roll entry and index card also don't mention discharge dates, so he may have stayed in the army after the end of hostilities. His British War Medal, like his brother's, seems to have become a victim of the hike in bullion values over the years, and at some point probably been scrapped for it's silver content. It's been replaced, here, with a quality replica. I am, however, looking to acquire the missing medal, should it, by any chance ever resurface.
John Read - Medal Index Card
John Read - British War and Victory Medal Roll
John Read - Listed in error under another service number on medal roll, and erased

---