Bertie Penfold
(Click any thumbnail image to view full size)
---
Family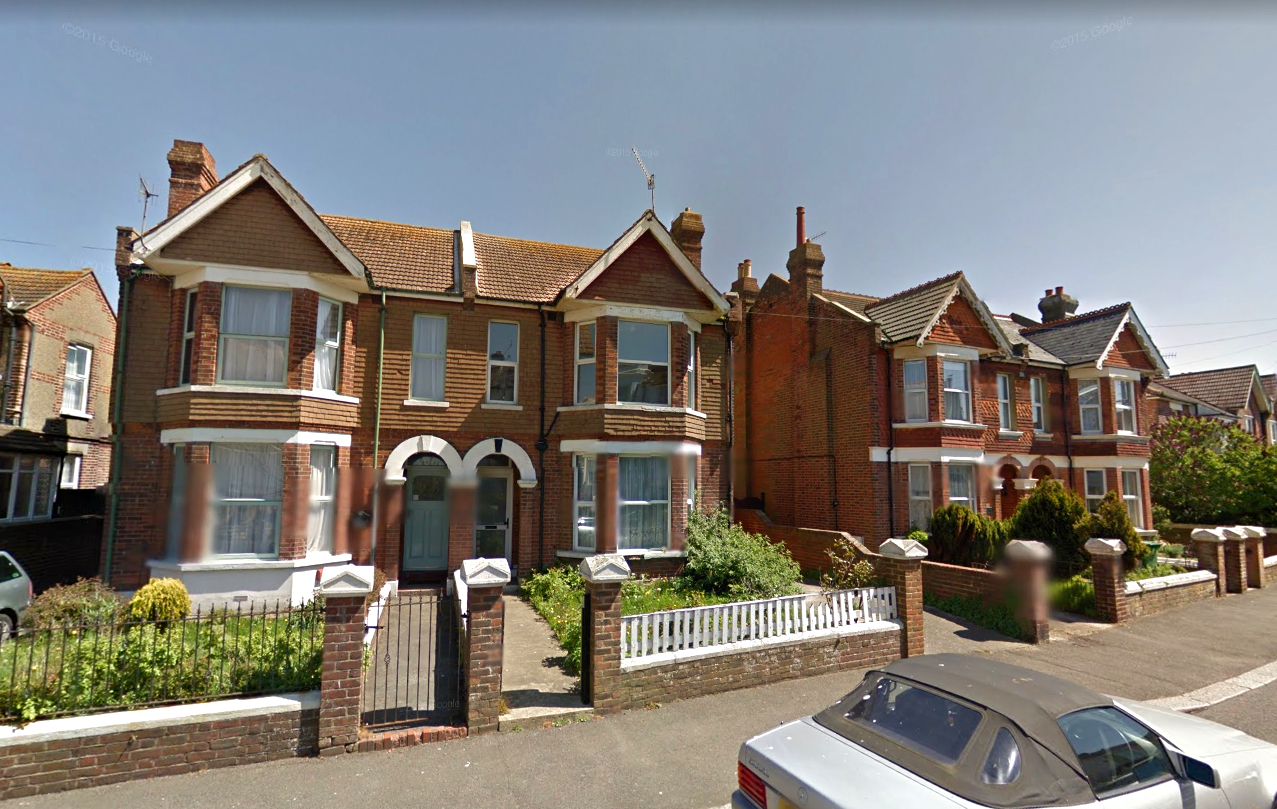 Bertie was born around March 1890 in Pluckley, near Ashford, Kent. He appears on the Census of 1901, aged 11, living at the family home at 22 Priory Road, Hastings (shown above as it looks today - click to enlarge). The head of the household John Penfold (aged 36) is working as a carpenter. Also at the address are Bertie's Mother, Fanny (38), and his younger siblings Arthur (10), Ernest (8), Archibold (6), Harold (4) and Florence (2). The census has lazily been filled to show all members of the family were born in Cuckfield, Sussex, but this is not the case.
Around this time Bertie's Father John, appearing to use a pseudonym (perhaps his middle name?) was arrested under suspicion of stealing a bicycle lamp. The news article refers to "Charles Penfold", a carpenter from Hastings, claiming the lamp belonged to "his boy Ernie". A link to the article can be found at the end of this section.
By the time of the 1911 Census, Bertie, now employed as a chemist's assistant had moved to 30 Stonefield Road Hastings (shown below - click to enlarge), where he was living as "boarder" with Annie Bayne (a 57 year old Widow), her 10 year old nephew Percy and her son Charlie, aged 23, who was working as a butcher. Most of the rest of the Penfold family were now living at 34 Old London Road. It shows Bertie now had some more siblings; Reggie (10), Beatrice (7), Augustus (5) and Victor (2). This brought the total to 10 Penfold children.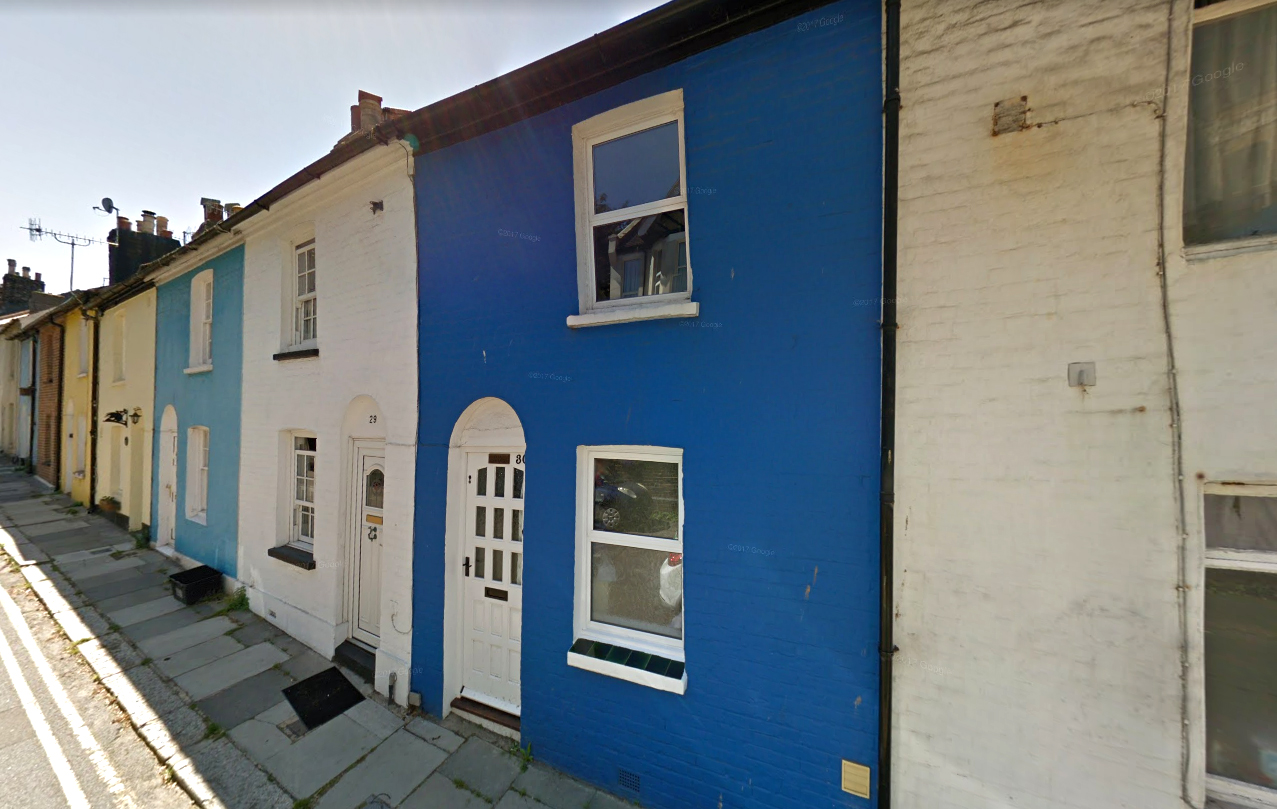 Bertie's younger brothers Ernest and Arthur were in the Army prior to the Great War. Ernest in the 4th Dragoon Guards, part of the Household Division, was one of the very first soldiers to arrive in France, landing on the 14th August 1914, and would have been engaged in the first Battle of Mons, being part of the battle where the first shots of the war were fired in anger. He was taken as a prisoner at some point, where he spent the remainder of the war. Arthur arrived in France in December 1914, serving in the Royal Army Medical Corps, surviving the next 4 years of the conflict, and finally being discharged in April 1919.
Another brother, Archibold, joined the Navy at the outbreak of war, for service in "land based" operations, beginning his service in November 1914. He transferred in 1916 to the Royal Flying Corps, later the Royal Air Force. He served for the duration of the war.
Bertie's brother Harold may have also served during the Great War, but at the moment no evidence has been found.
Bertie's listing on parish birth records - Jan-Mar 1980
Bertie on 1901 Census
Bertie on 1911 Census
The Penfold family on 1911 Census
Photograph - Bertie Penfold
Photograph - Bertie's brother Ernest with his wife and daughter
Photograph - Bertie's brother Harold
Photograph - Bertie's brother Harold with his son
Photograph - Bertie's brother Harold wife his wife
Photograph - Bertie's brother Harold with his wife in later life
Photograph - Bertie's brother Harold in later life
Photograph - Bertie's father John Penfold
Photograph - Bertie's mother Fanny Barnes
Bertie's Brother Ernest's Medal Index Card
Bertie's Brother Ernest's entry on medal roll
Bertie's Brother Arthur's Medal Index Card
Bertie's Brother Archibold's Naval Service Document
Article reporting "Charles" Penfold held on remand for theft of bicycle lamp
Bertie's Brother John's birth certificate

---
Bertie PENFOLD (Private)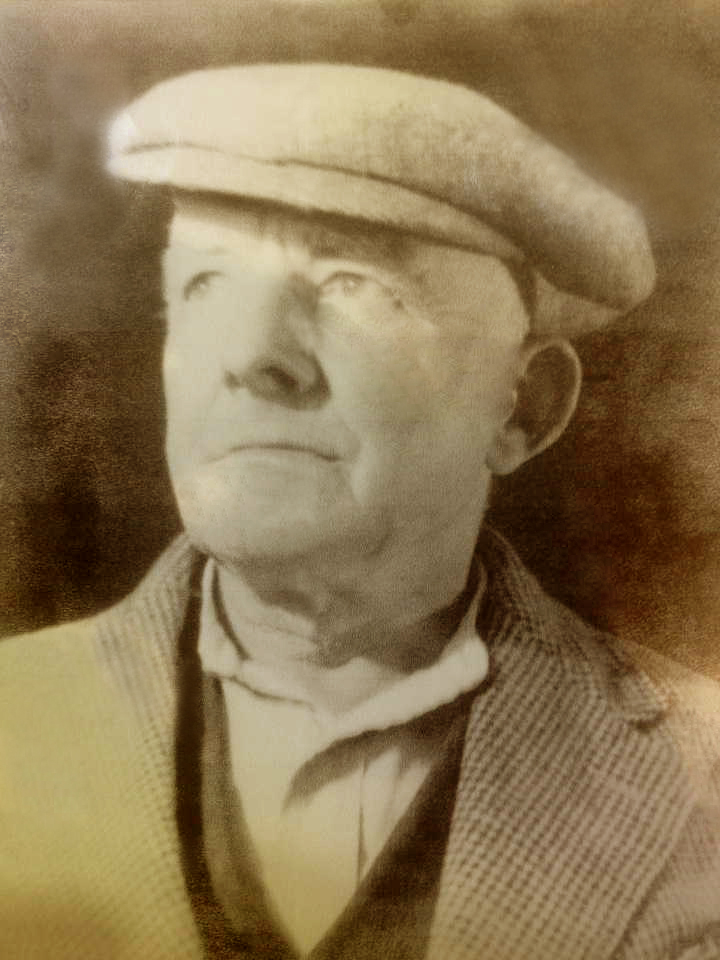 G/7656, Buffs (East Kent Regiment)
1914-15 Star, British War Medal and Victory Medal
Bertie Penfold arrived in France on the 5th October 1915. He served with the Buffs (East Kent Regiment). Unfortunately his service records were among the countless others which were destroyed by fire following bombing at the records office at Kew during the Second World War, so we can't be sure of his movements. As part of an infantry battalion he would have seen a lot of front line action throughout the war. The medal roll entry shows him in the 2nd Battalion, which spent most of the war in Egypt and Salonika. They moved there in October 1915, so Bertie may have served his time there, but his Medal Index Card lists his theatre of war as France.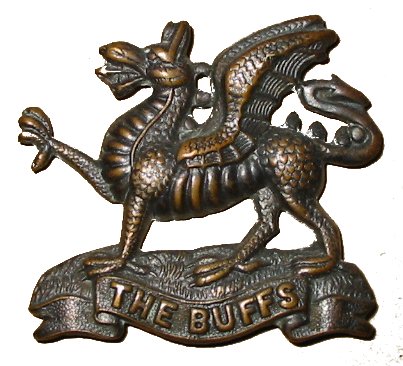 Wherever he served, Bertie survived the war, finally being discharged to the Class Z reserve in May 1919. Soldiers who weren't discharged through injury or disablement were kept on the the Class Z in case hostilities re-started after the armistice. They were never recalled, and the Class Z was eventually abolished on the 31st March 1920.
In September 1920 he married Beatrice Olive Hoadley in Hastings, Kent. They moved to Uckfield, Sussex and had their first child, Beatrice in 1926, and later a son, Bertie, in 1928. In 1931 they had another daughter Kathleen, who sadly died aged 6 months. Bertie's Wife Beatrice died in 1938, aged only 41.
Bertie, now aged 51, re-married in 1941 to Kathleen Russel.
Kathleen died in 1951, leaving Bertie alone once again.
Bertie Penfold died in July 1960, aged 70, in Uckfield, East Sussex.
Bertie Penfold - Medal Index Card
Bertie Penfold - 1915 Star medal roll entry
Bertie Penfold - Marriage in 1920 in parish records
Bertie Penfold - Marriage in 1941 in parish records
Bertie Penfold - 1960 Entry of death in parish records