William Gracey
(Click any thumbnail image to view full size)
---
Family
Unknown. There are too many William Graceys on the census of 1901 and 1911.
---
William GRACEY (Corporal)
M2/103400, Army Service Corps
1914-15 Star, British War Medal and Victory Medal
Unfortunately, almost nothing is known about this man, his service records didn't survive the fire at the records office, following German bombing during WW2, and there are no other clues as to his service.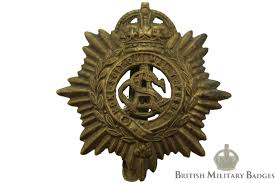 All we can be sure of is that William was a volunteer, and landed in France on the 20th August 1915. He survived the war relatively unscathed and was discharged to the Class Z reserve on the 10th April 1919. Soldiers who weren't discharged through injury or disablement were kept on the the Class Z in case hostilities re-started after the armistice. They were never recalled, and the Class Z was eventually abolished on the 31st March 1920.
William Gracey - Medal Index Card
William Gracey - British War and Victory Medal Roll