Arthur Everhill
(Click any thumbnail image to view full size)
---
Family
Arthur was born in 1881, and baptised in May that year. He is shown on the 1891 census living in Southwark, South London, with his parents; Thomas and Caroline. Sadly, just a few years later in 1897, a 16 year old Arthur lost his father, when Thomas Everhill died, aged 51. On the 1901 census we see Arthur's mother struggling to keep on top of the bills, as in addtion to her and Arthur she has also taken on four lodgers.
The following year, on 30th November 1902, Arthur married Emma Louisa Pitham. His occupation is listed as a Printers' Warehouseman. Less than two years later they welcomed their daughter, May Louisa Helen Everhill into the world, and they are shown living together at 261 Southwark Bridge Road, South London, on the 1911 Census. Unfortunately, the buildings there have all been demolished and replaced. Later that year they moved house.... to next door! The 1912 Electoral Roll shows Arthur living at number 259. Various other surviving electoral records show Arthur consistently listed, until 1918, where 37 year old Emma's name has also been added to the electoral roll, as a result of the "Representation of the People Act" of 1918, allowing women over 30 who meet minimum property requirements to vote.
Arthur Everhill - Baptism
Arthur Everhill - 1891 Census
Arthur Everhill - 1901 Census
Arthur Everhill - 1911 Census
Arthur Everhill - Marriage Certificate
Arthur Everhill - Marriage Listed
Arthur Everhill - Electoral Roll - 1910 , 1912 , 1913 , 1914 , 1915 , 1918 , 1919

---
Arthur EVERHILL (Private)
242874, 23rd (2nd Football) Battalion,
The Middlesex Regiment (Duke of Cambridge's Own)
British War Medal and Victory Medal
Despite not being mobilised until 1917, Arthur was a volunteer who attested to join the Army on the 12th December 1915, aged 34. He is listed as being placed in the general service Army reserve. The word was in general use in the war years, and without more details it's hard to say what this meant for Arthur. He may have undertaken paid training and been a "part-time" soldier, much like a reservist or territorial. More likely, based on his service records, he was simply placed on a list of men held in reserve (perhaps due to his age) to be mobilsed when re-enforcements were required.
On 8th February 1917, Arthur was mobilised and joined the 2/8th Battalion (formely called the 3/8th) of the Middlesex Regiment at the Drill Hall on Churchfield Road, Ealing, London. The building has since been converted to houses, but the original use is still apparent, and is pictured below.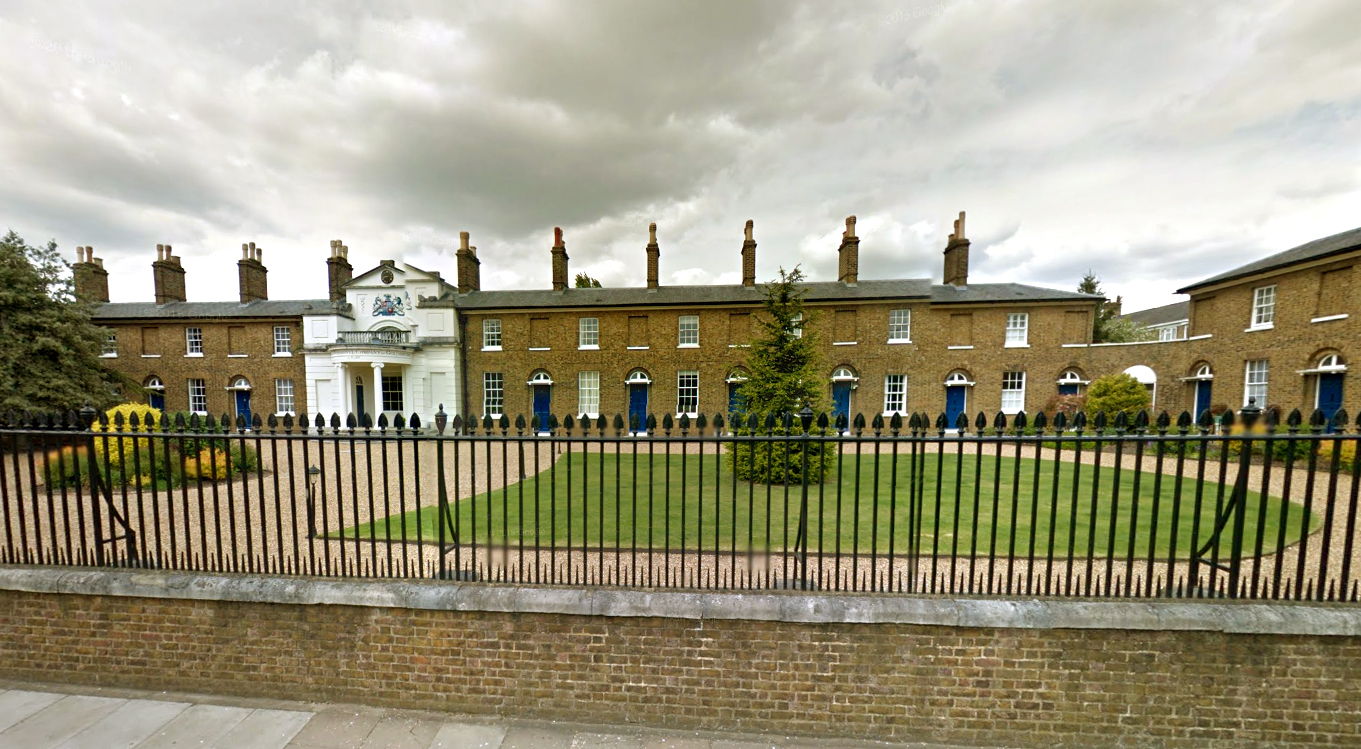 Arthur arrived in France on the 19th September 1917. Despite an anomoly in his records showing him temporarily in a disbanded battalion, Arthur was posted to the 23rd Middlesex, although they were in Italy at the time. There full title was 23rd (Service) Battalion (2nd Football) - The Middlesex Regiment , as they were originally formed in 1915 as a pals battalion for professional footballers. A memorial to the two football battalions is pictured below. Former Totenham Hotspur and Clapton Orient (later became Leyton Orient) player Alan Haig-Brown was appointed commanding officer in September 1916. Perhaps Arthur had played football at one time himself? Most footballers had other jobs at the time, which may explain his occupation on the census. Whilst not all the members of the battalion were ex-players, most were players, fans or officials. It seems odd he was assigned to this battalion, only to wait in France for them to arrive back from Italy (5 months later).
By 9th March Arthur would have been based near Doullens and Mondicourt with the rest of the 41st Division. They then moved down to St.Quentin. On 21st March The Germans launched their "Spring Offensive" in this sector, which they called Operation Michael. At 4.40am They initiated a heavy artillery barrage throughout the front lines at St.Quentin, as well as trench mortars, mustard gas, chlorine gas, tear gas and smoke canisters. 3,500,000 shells were fired in the space of only five hours, hitting targets over an area of 150 square miles. It was biggest barrage of the entire war. The Germans had mixed success, but with infantry moving up under the cover of fog, gas and smoke they managed to overun various sections of the front line in the area. Many garrisons in the various redoubts and keeps were entirely surrounded by the Germans, some British units surrendered once they had run out of ammunition and had already suffered heavy casualties, others simply fought on to the very last man. In some sectors a fighting retreat was hastily initiated, to win time in order for reinforcements to reach the area. Small parties of men fought delaying actions, while the rest continued to retreat, and by the 22nd March they had all but lost their foothold on the original front line.
Still in general retreat, the 23rd Middlesex found themselves in the confusion of what became known as the First Battle of Bapaume of 24th March. Whilst some divisions had all but held their lines of the 21st March, in other areas they had retreated upto 17 miles behind their original lines into old support trenches, and hastily dug new, shallow trenches. After three days of running battles, the infantry were exhausted and it had become increasingly difficult to move artillery and materiel accross the wasteland of the1916 Somme battlefield and accross the well worn desolation of the previous German retreat back to the Hindenberg Line of 1917. The enemy had now reached Le Transloy and Combles, and hard fighting had ensued North of Le Transloy, but ground was held.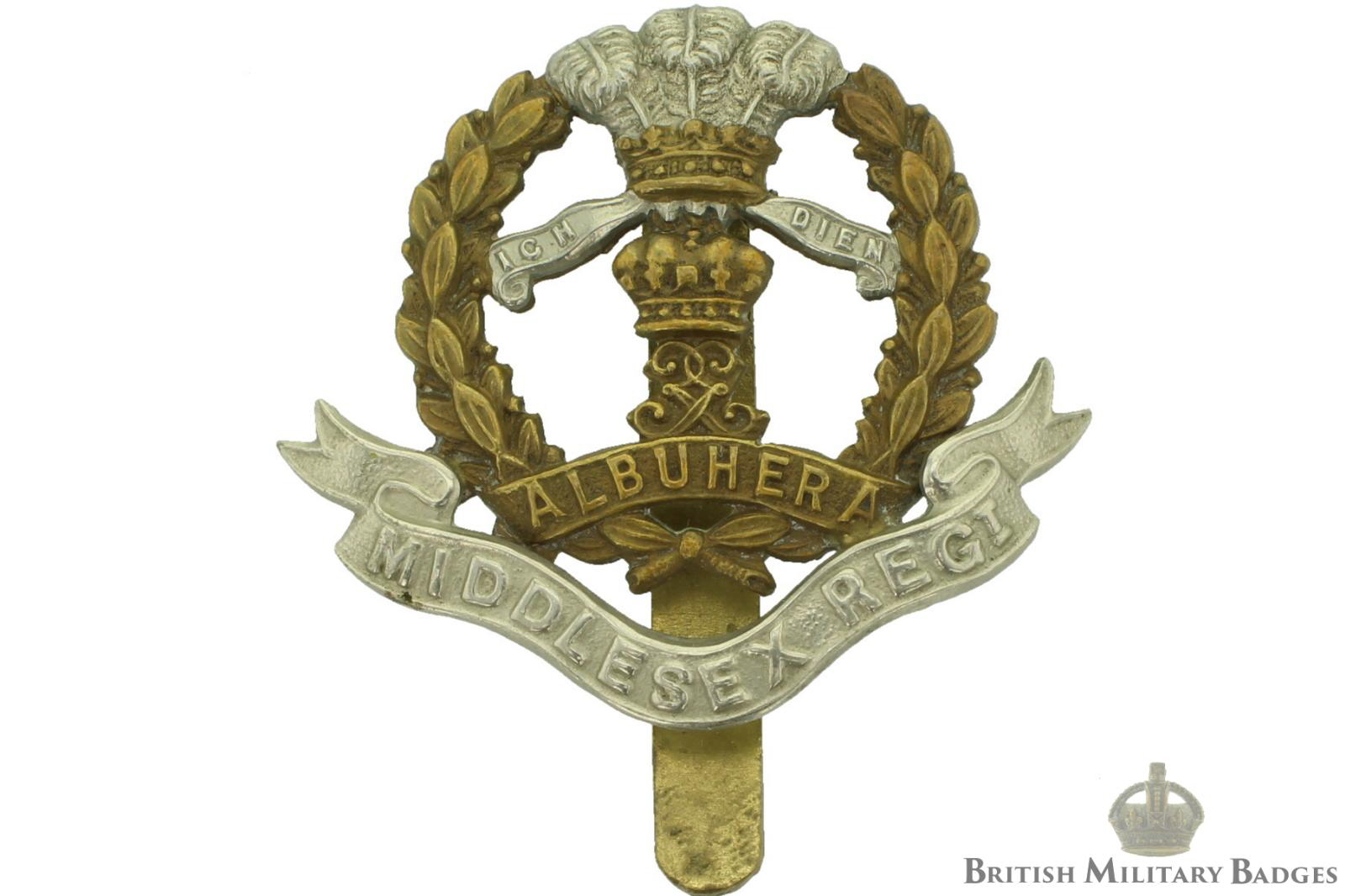 At 8am on the 25th, the 23rd Middlesex positions were shelled, then attacked, causing them to retreat back to the Arras-Bapaume Road. The Germans continue to attack in massed formation. The Battalion commenced an orderly withdrawal. The enemy reached the trenches in considerable numbers, and there were heavy casualties. The 23rd Middlesex eventually took up new lines at Bihucourt and Aichet-le-Petit, before being relieved later by the 25/26th Middlesex. The battalion diary mentions the death of 2nd Lt. Walter Tull, who was a professional footballer, having played for Tottenham Hotspur and Northampton Town, and one of the very first men of mixed race to play in top flight football, as well as one of the first to be commisioned as an officer (in 1916 having reached the rank of Sergeant already). Also killed that day was the Commanding officer, former footballer Lt. Col. Alan Haig-Brown.
Arthur himself was one of the 32 listed as "missing". He had been severly wounded, and taken prisoner by the Germans. He was taken to a hospital in the town of Soignies, near Mons, Belgium for treatment, but subsequently died of his wounds on the 3rd April 1918. He is buried and remembered, with honour, in the nearby cemetery in Soignies. All the German graves there were later re-located to Gemany after the war. Arthur is one of only 13 men of the first world war now buried here, all of them from Britain and the Commonwealth. Arthur's grave is far left of the three together pictured below.
Arthur Everhill - Headstone Schedule 1
Arthur Everhill - Headstone Schedule 2
Arthur Everhill - Cemetery Register
Arthur Everhill - Grave Registration
Arthur Everhill - Memorial Certificate (PDF)
Arthur Everhill - Medal Index Card
Arthur Everhill - Medal Roll
Southwark War Memorial in 1922
Southwark War Memorial - Present Day
23rd Middlesex Bn War Diary entry - 25th March 1918
Arthur Everhill - Sevice Documents - Page - 1 , 2 , 3 , 4 , 5 , 6 , 7 , 8 , 9 , 10 , 11 , 12 , 13 , 14 , 15 , 16 , 17 , 18 , 19 , 20