George Henry Blatchford
(Click any thumbnail image to view full size)
---
Family
George was born on the 2nd October 1884. On his baptism entry in the parish records on the 4th January 1885, his parents are listed as Richard, a joiner by trade, and Louisa Caroline Blatchford. This appears to be a mistake, as other records show his mother's name is actually Caroline Louisa Blatchford. George appears on the 1891 Census, living at 43 Willow Lane, Lancaster (shown below as it looks today - click to enlarge) with his parents, as well as his sister Ada and his older brothers William, Richard and Albert.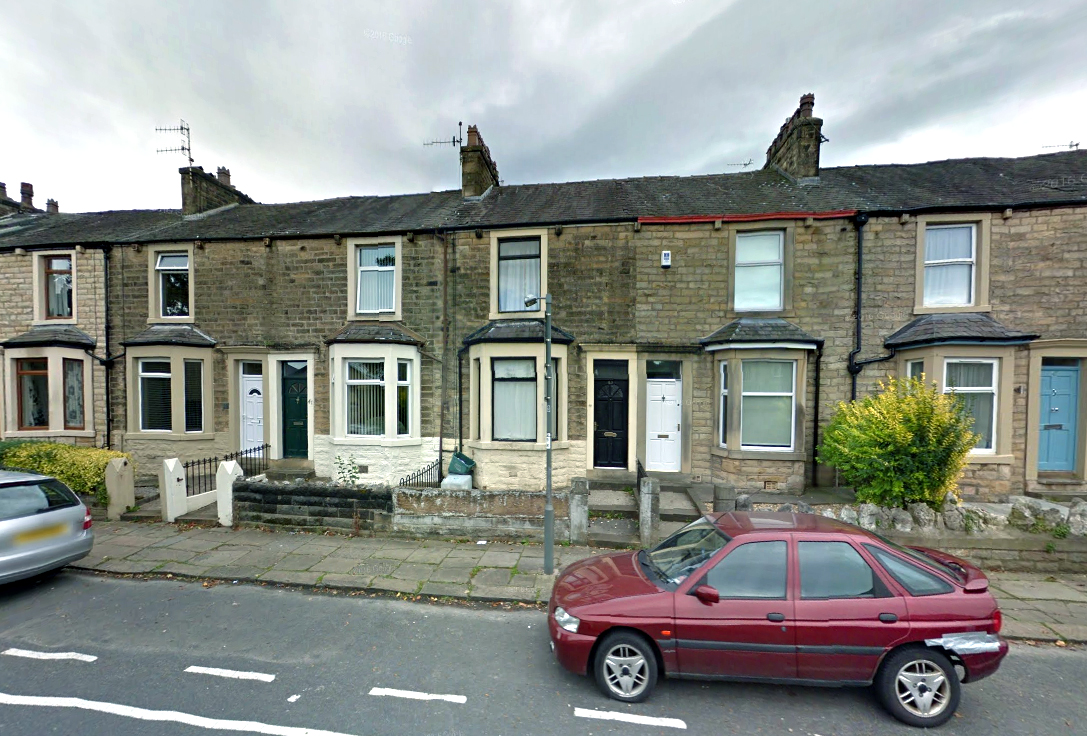 By the census of 1911, George is 25 years old and working as a plumber. His father Richard (63) is still employed as a joiner for the railway company. His mother is now 60 years old, and his sister Ada, now 39, has taken the surname Bravin and has been married 12 years. Her 11 year old son, George's nephew (also named George) lives with her at the family home.
By the summer of 1914 George, now living at 34 Woodlands Avenue, Finchley, North London (shown below), had been working as a Clerk of Works for Hounslow District Council for about six months.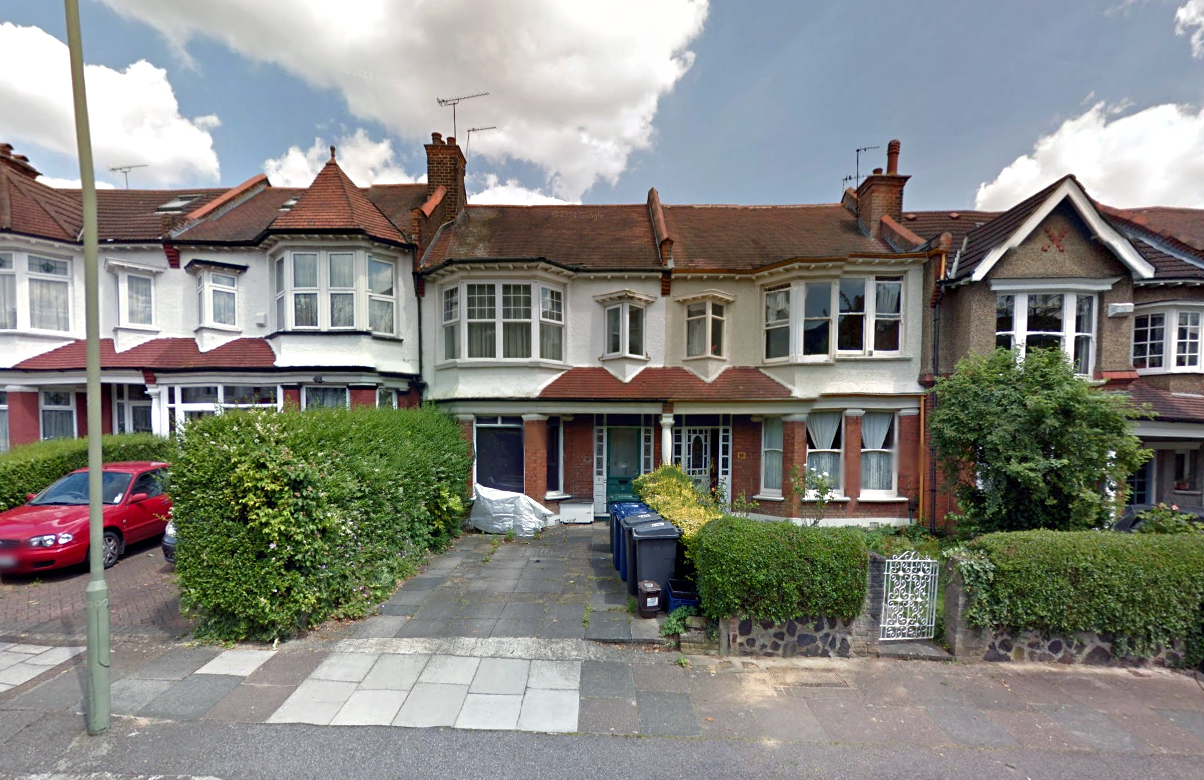 George Henry Blatchford - Register of Birth
George Henry Blatchford - Register of Baptism
1891 Census
1911 Census

---
George Henry BLATCHFORD (Corporal)
203298, Royal Engineers
Single Victory Medal (His British War Medal is missing)
At the outbreak of war, George asked his employer, Hounslow District Council, to release him from their employment to enable him to join the Corps of Royal Engineers. He knew, as a qualified plumber, they would be looking for experienced men to carry out essential works in France in support of the war effort. The council denied him, pointing out the work he was carrying out on the home front was "of the very greatest importance", and "that he was doing his duty where he was". However, on the 30th November 1915, as part of the "Derby Scheme" George enlisted in the Army.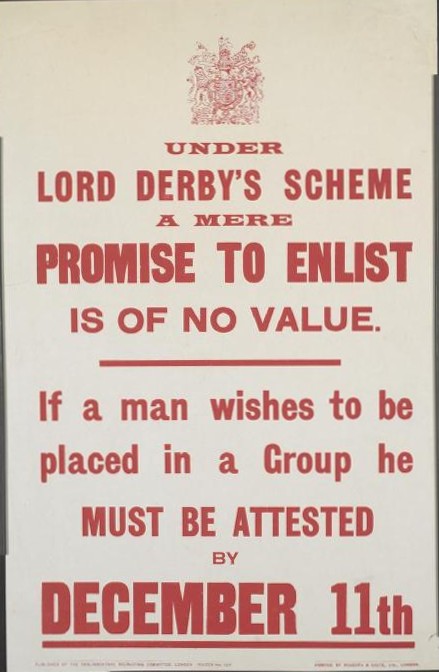 The Derby Scheme itself was a last-ditch attempt to cajole and often threaten men, who were not in reserved occupations (or otherwise ineligible for service) into enlisting within 48 hours. The scheme ultimately secured 318,553 medically fit single men. It wasn't enough, and the government ultimately introduced conscription. George was employed in vital work in London, but his strong desire to 'do his bit' saw him rush to enlist.
When George's 'group' (one of 47 groups which had been organised) was called up, with 14 days' notice, for active duty, the council once again scuppered George's plans. They blocked his service on the grounds that his work for them was not only a reserved occupation, but of vital importance to the running of the country.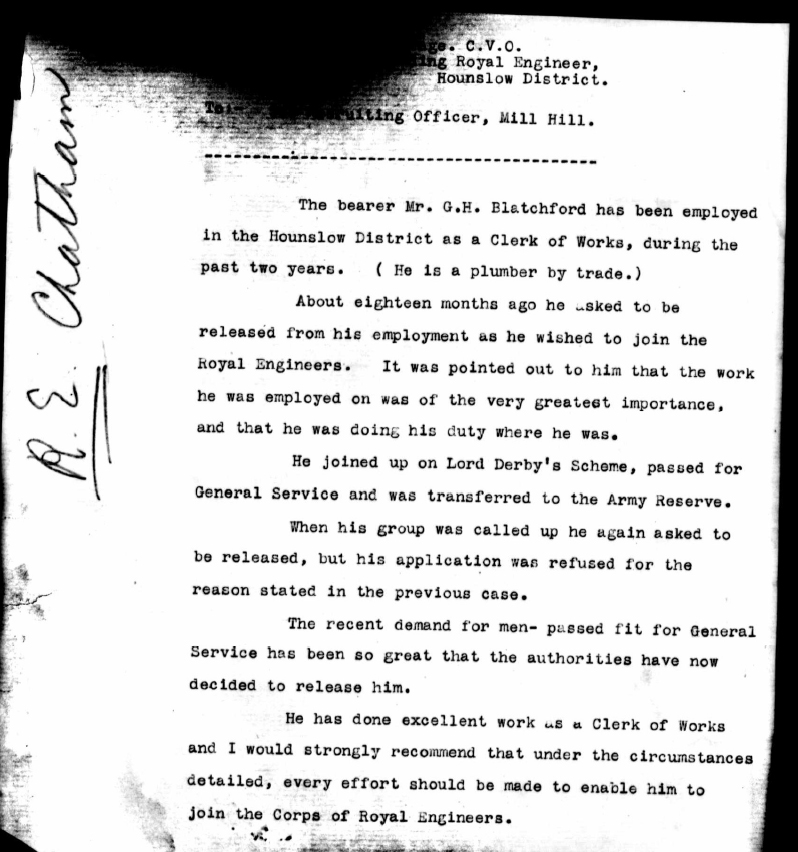 He finally got his chance when, in October of 1916, the authorities finally decided to release him and allow him to embark for active service. He was first called up to Mill Hill barracks in North London, then moved to the RE barracks in Chatham, Kent. Mill Hill barracks in recent years has been converted into prestige living spaces. Below are photographs of 'then' and 'now'.
He finally arrived in France on the 24th April 1917. His activities in France are largely unknown. As a plumber, George could have been working on anything from basic sanitation duties, or even working on air supplies or drainage pumping assisting the tunneling companies.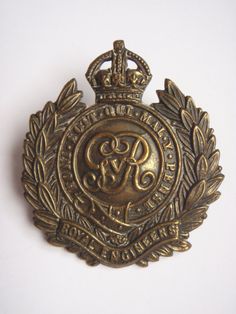 On the 13th November 1917, George was promoted to Lance Corporal. In Decemeber 1917, he spent 30 days in hospital with "Trench Fever" complaining of aching in his legs. He rejoined his unit on the 16th January 1918. After the armistice George was given 14days leave to the UK, before returning to France as part of the 421st field company, concentrating in the area of Arras in early December as part of the big clear up operation. He was promoted to Acting Corporal on the 18th May 1919 and joined the 497th (3rd Kent) Field Company, who were part of the occupying force in Cologne. He finally returned home for good and was demobilised on the 16th September 1919.
George Henry Blatchford returned to Lancaster, and died on the 22nd April 1962. He was 77 years old. His death was notified in the London Gazette, where it states he had achieved the status of "Master Plumber". His final address listed is 10 Carr House Lane, Lancaster. The house is still there, and is pictured below.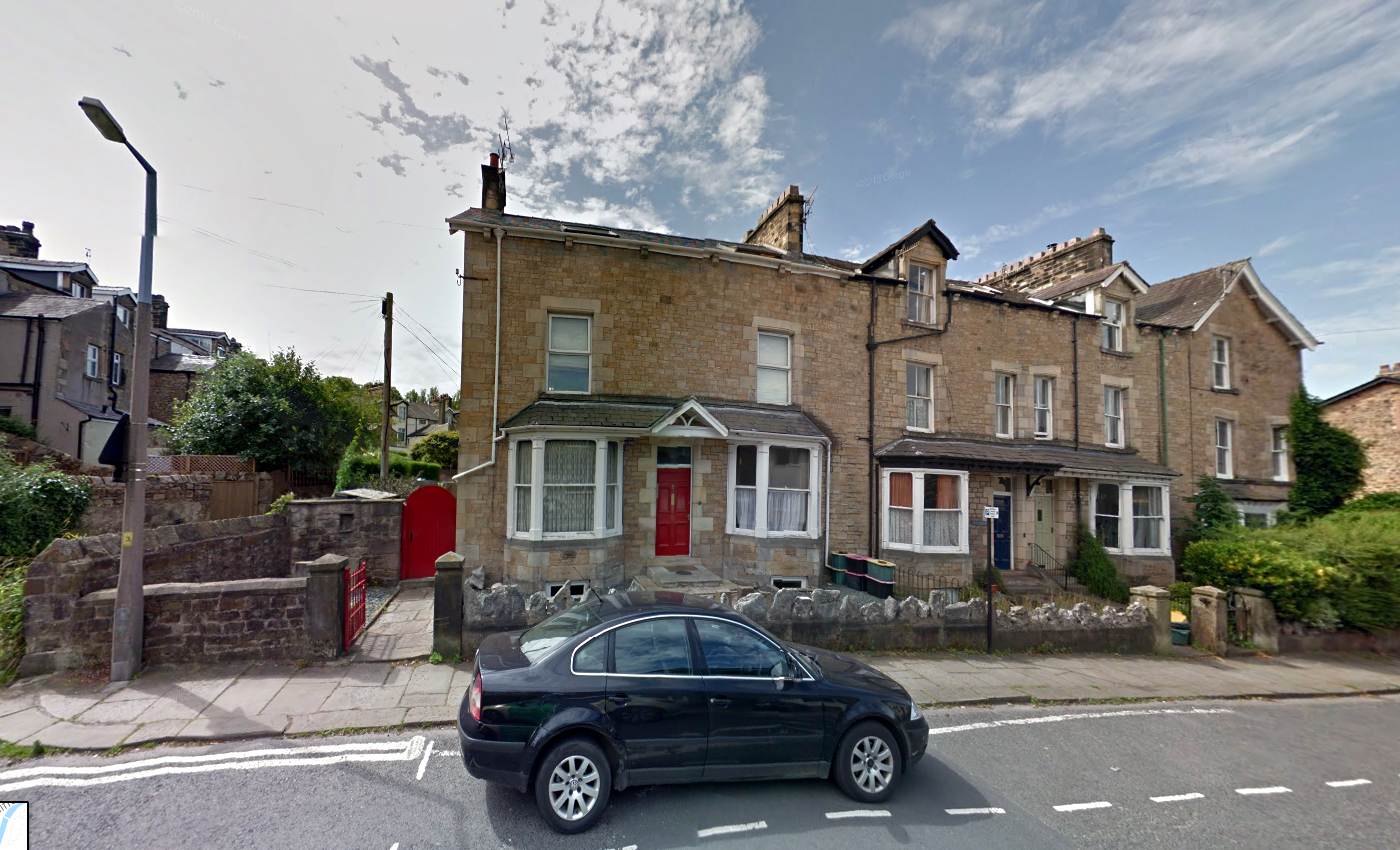 George Henry Blatchford - Medal Index Card
George Henry Blatchford - Medal Roll entry
George Henry Blatchford - Service Documents (37 Page PDF)
George Henry Blatchford - Death listed in the London Gazette