Ronald Atkins
(Click any thumbnail image to view full size)
---
Most records around the time of WW2 are still not publically available, so the following research is what could be worked out from the photos and documents that came with the medals.
Family
Ron was born on the 19th May 1921, and had at least a one sister and one brother. He is pictured standing behind them in the photo below (click to enlarge).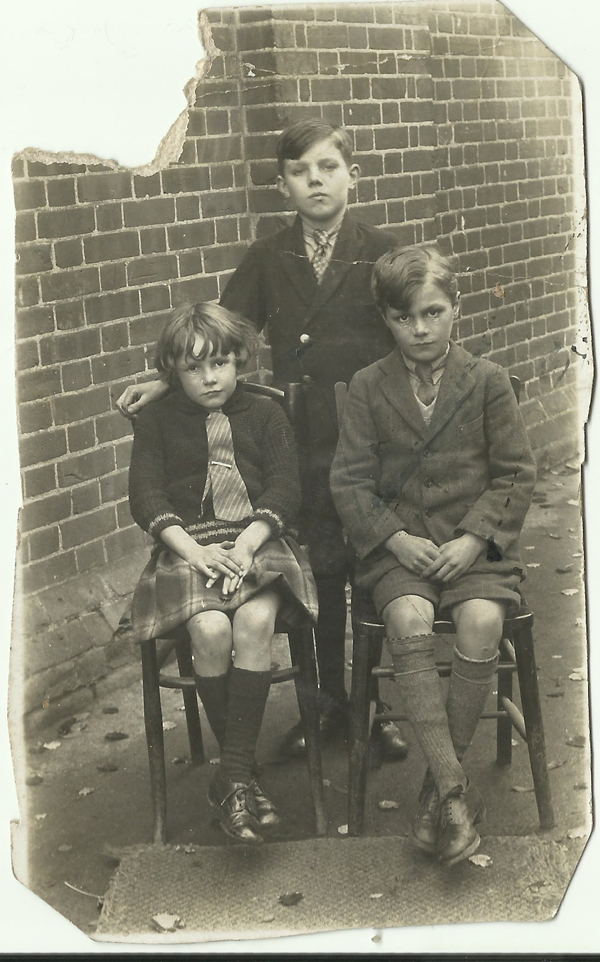 His brother served in the Royal Artillery during WW2, and is shown in a few photos in uniform below, and with his unit (second from right - front row). Unfortunately, without census information, it is impossible to put a name to him, or find details of his service.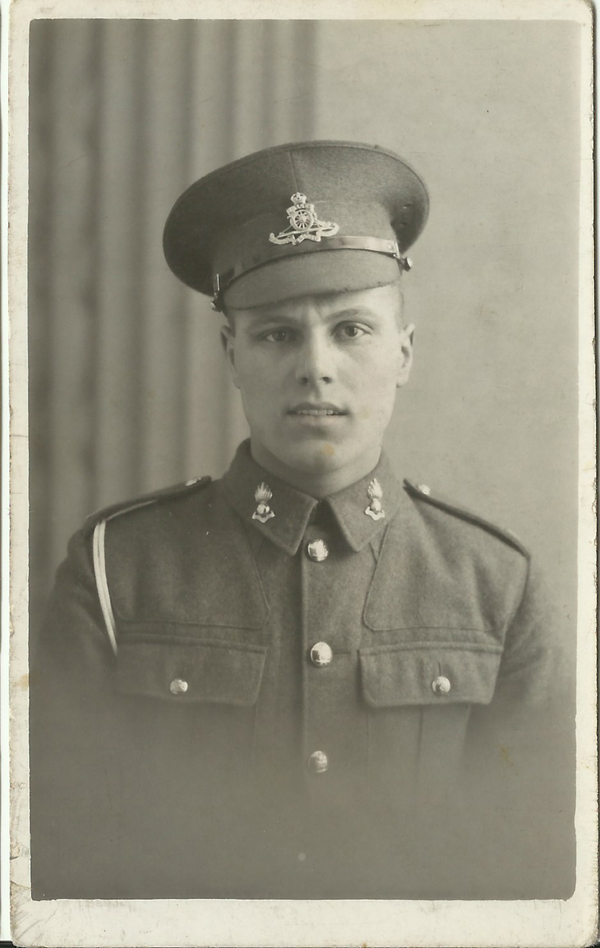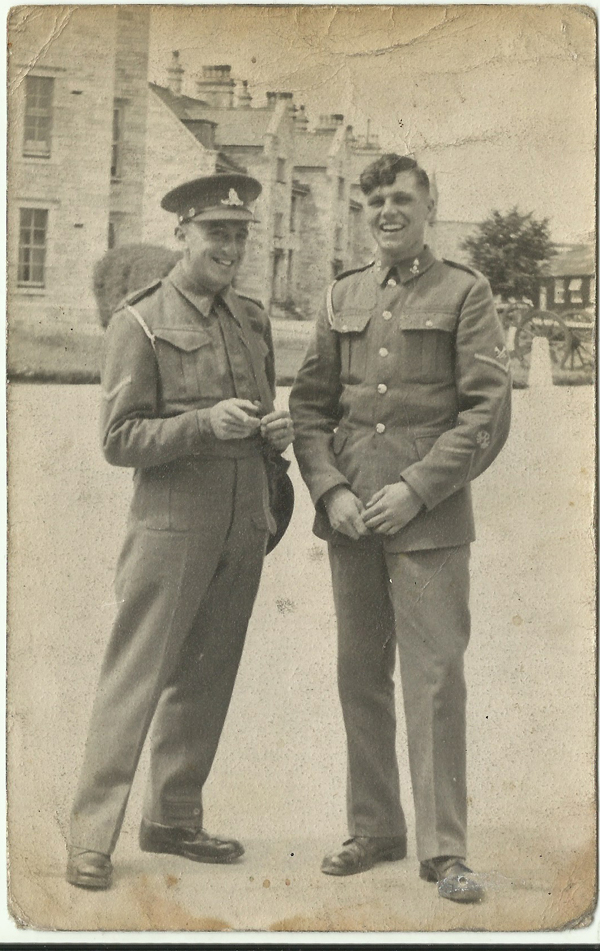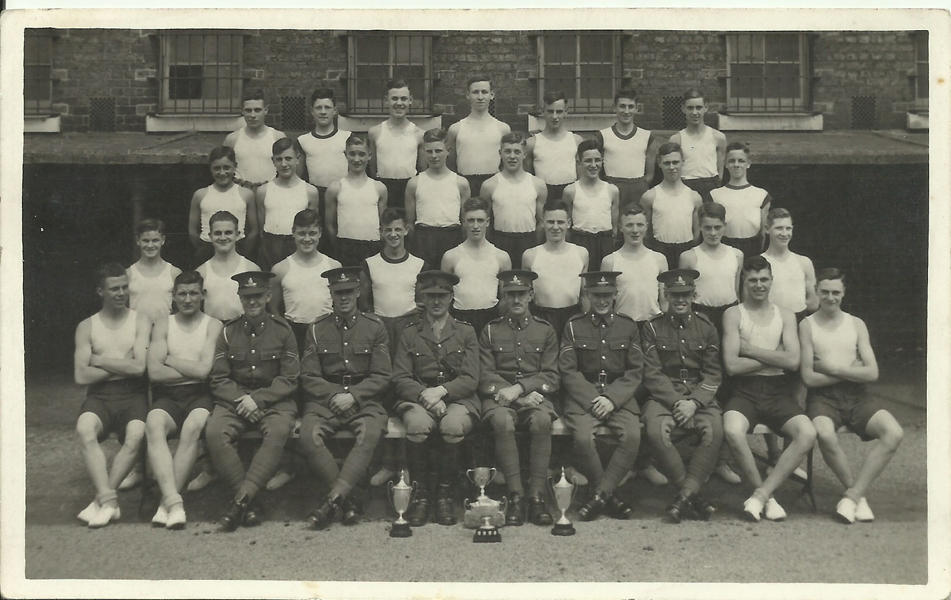 ---
Ronald ATKINS (Corporal / Sergeant)
T/5827304, Royal Army Service Corps - Territorial Army
(and briefly The Suffolk Regiment - Supplementary Reserve)
1939-45 Star, France and Germany Star, Defence Medal and 1939-45 War Medal

Ron enlisted in the Suffolk Regiment on the 24th October 1938. On the 17th February 1939, still six months prior to the outbreak of war, he transferred to the Royal Army Service Corps to serve as a driver. He was placed in a unit called "Connaught Squad". He sent a postcard home to his sweetheart, Margaret, showing him with his with "His Gang", and is seen pictured above as a private - back row third from the left (click to enlarge). He is also pictured in the right-hand photo kneeling in front of some of his squad. From then until the 18th June 1944, he saw home service only. He undertook numerous courses, including driving, small arms training and fire fighting. He married Margaret Eileen Frances, from Pembury, near Tunbridge Wells, Kent. He is shown below on the wedding day, with his inlaws, mother and perhaps another young brother? Going by the trade, unit and specialist badges, this could be after his return from France, or even during leave. At some point he was promoted to the rank of Corporal (as seen pictured above).
Below, you can see Ron pictured, more jovial this time with his friends in Connaught Squad, Royal Army Service Corps. In the first he is front and centre, and in the second - front row far left. Dressed different to the others in both. The first he sent home with a funny message on the reverse side.
He is pictured below wearing sergeant stripes, probably sometime prior to being mobilised to head accross the English Channel. On the 18th June 1944, twelve days after D-Day, Ron arrived in France. Little is known of his movements there, but he evidently went to Belgium at some point, as he sent home a Christmas card that year to his wife (shown below). As well as a photo with the trucks.
He spent 226 days overseas, returning on the 3rd September 1946. He could well have been assisting by trasporting men and equipment for the "army of occupation" in Germany. Shortly after, on the 13th Novemebr 1946 in Hastings, Kent, Ronald Atkins was once again returned to civilian life. Evidently, he didn't impress as a senior NCO (non-commissioned officer), as his rank on discharge is listed as corporal.
Ronald Atkins - Paybook - (12 Page PDF)
Ronald Atkins - Serivce Record Book - (7 Page PDF)
Ronald Atkins - Discharge from the Infantry Paperwork - Page 1 , 2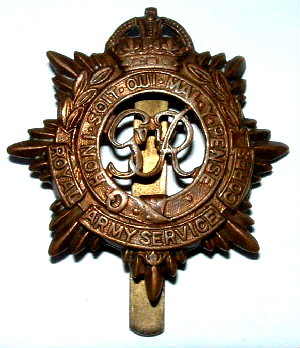 ---